Pepper Harvest Trip • The Pepper Farms • Day 7 • Wayanad India
Posted on February 09, 2017 by Scott Eirinberg
Day 7, Thursday, Wayanad, India
We spent three days in Wayanad watching the pickers pick pepper. (And no, none of them were named Peter.)
While I had been to the Wayanad plantations a few years ago, it was prior to the harvest. I visited a much different farm where about 95% of the crop was peppercorns.
I was surprised to find that most farms actually grow a variety of things. I'd guess a typical pepper farm might grow 50% peppercorns, 35% coffee and 15% cardamom and other spices. The coffee shrubs (robusta beans) are commonly found growing near the pepper vines as they do well in the shade. Everything just grows wildly in the jungle. There isn't a whole lot of order.
We got to know some of the farmer's kids during the last day, along with the family roosters, goat and dog.
Alan took the photos except for the last two. Divakar is sporting the latest video camera sunglasses from Snapchat called Spectacles. (They're actually mine and I brought them to mess around with.)
I took the last photo of Alan taking a photo of a pepper picker. It's been so much fun watching Alan shoot photos on this trip. I've been able to see India again for the first time through his eyes. I can't wait to see what shots he's gotten at the end of each day.
India has so much going on, we decided every day is like an all you can eat at the visual buffet.
We are now on the final leg of our trip in Jodhpur, Rajasthan. More soon.
Photos taken by my traveling buddy and pro photographer, Alan Shortall.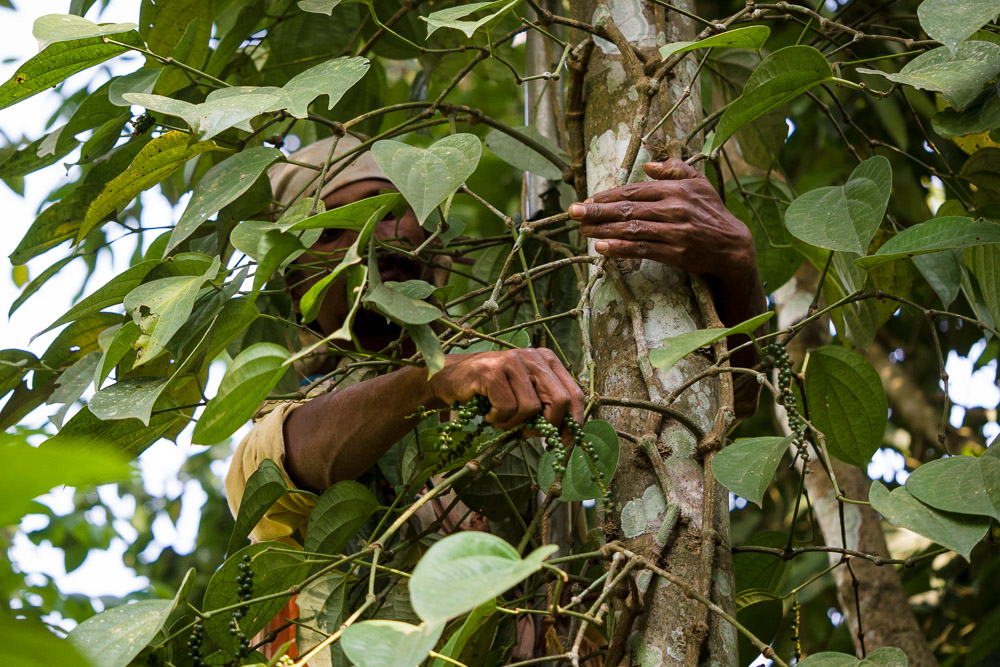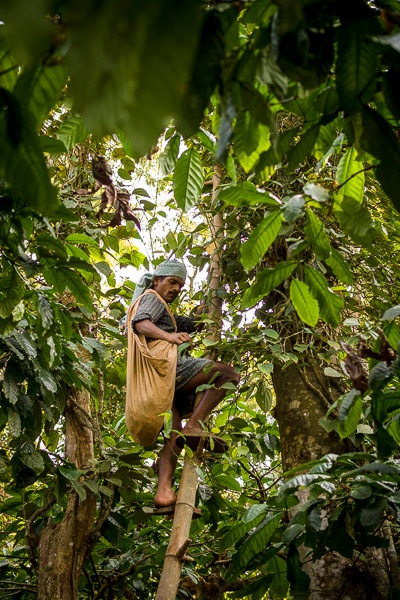 Posts in the Pepper Harvest Trip Series:
The Pepper Harvest Trip Itinerary
Day 1 • Mumbai India • Arrival
Day 1 • Mumbai India
Day 2 • Mumbai India • Morning
Day 2 • Mumbai India • Afternoon
Day 3 • Mumbai India
Day 4, 5 • Visit Divakar • Kannur India
Day 5, 6 • The Pepper Harvest • Wayanad India
Day 7 • The Pepper Harvest • Wayanad India
Day 9 - 12 • Street Photography • Rajasthan India
Day 10 • Rajasthan India • Monkey Mayhem
India Wrap • Some Photos of My Own