Pepper Harvest Trip • Days 4 & 5 • Kannur India
Posted on February 06, 2017 by Scott Eirinberg
Day 4 & 5, Sunday and Monday in Kannur, Kerala India
Sunday morning, we flew 1.5 hours south to the city of Calicut on the south west coast. My friend and partner-in-pepper and spices, Mr. Divakar, was waiting to pick us up with his nephew Akshay.
I originally met Mr. Divakar in 2002 while running The Land of Nod. I used to buy textiles from him and we became close friends. I never guessed that he'd one day ask me to join him in the spice business.
I call him "Mr. Divakar" or "Mr. D" sometimes, because in India, it is proper to use Mr. or Sir before a first name. I'm usually called Mr. Scott in India. (I could get used to that! Maybe I'll start asking you to call me that when I get home.)
I communicate with Mr. D. almost every day. But I haven't seen him in a couple of years, so it was so nice to see him in person again.
After Mr. D picked us up, we drove 2.5 hours north to his home in a small city on the coast called Kannur. I kept my eyes closed in the car most of the time.
The Indians drive on the left. Well, I should say that they're supposed to drive on the left, but when they want to pass, they speed up down the middle of the road. Problem is, people going in the opposite direction also pass in the middle. Leads to some exciting games of chicken. There are always at least three or four lanes of traffic on a two lane road.
The southern state of Kerala couldn't be any more different than Bombay. It's laid back, tropical, and much less congested. Kerala is the wealthiest state in India with a high literacy rate and very little poverty.
We stayed at Mr. D's house and ate meals with his wife Shaila, his son Revanth and nephew Akshay. Mr. D's mother and sister also live there as well. It's typical that entire families live together in India.
Southern Indian food is different than northern and has its own specialties including dosas, iddli, sambar and others. So good.
We took a quiet morning walk around the backwaters of Kannur. We took a ride in Mr. D's car through the drive-in beach (literally on driving in the surf.) We ate curry and biryani at a local restaurant for lunch. We relaxed.
On Monday, we went to Mr. D's factory. We spent several hours talking about spices, the latest pepper crop, packaging, and other business stuff. Very productive.
This morning (Tuesday here) we drove 2 hours east to the hills to see the pepper harvest. More on that in the next post.
If you have any questions about India, feel free to ask. Thanks so much for following our journey.
All photos taken by my traveling buddy and pro photographer Alan Shortall.
---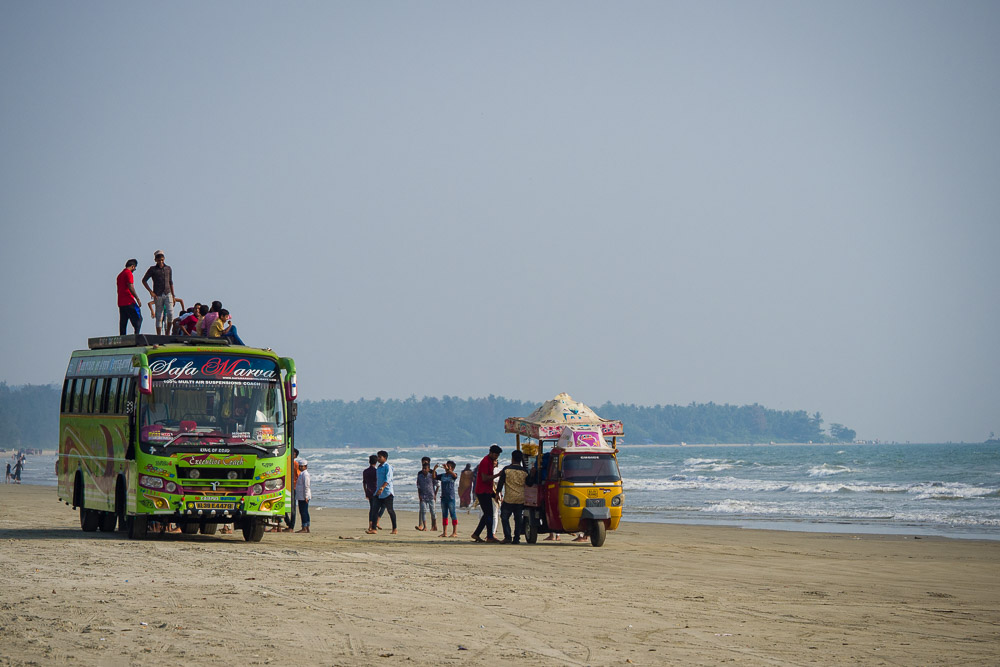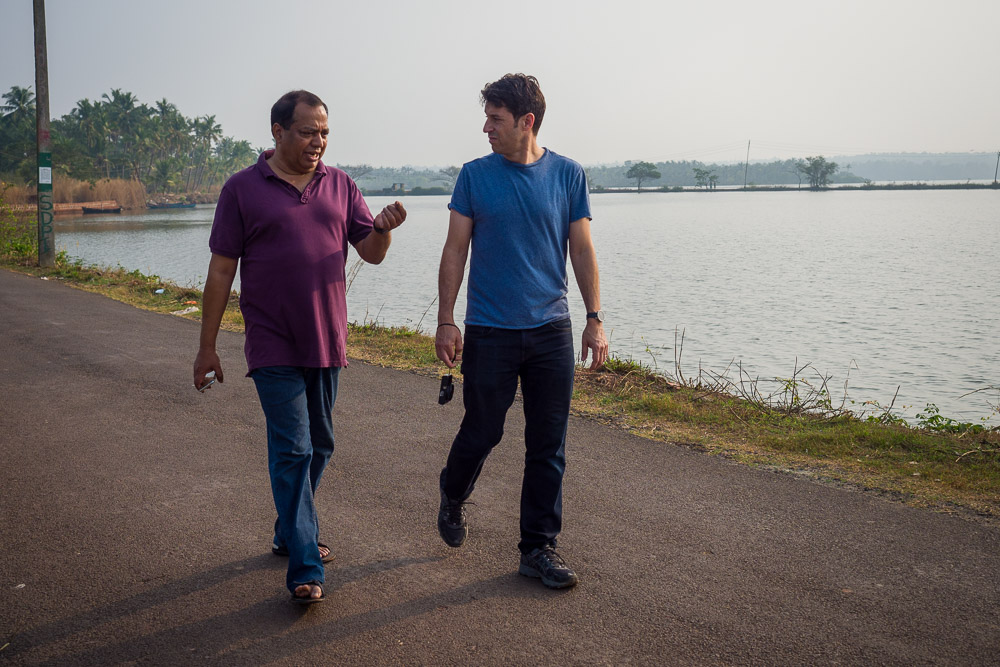 Posts in the Pepper Harvest Trip Series: