Pepper Harvest Trip • Day 2 Morning • Mumbai India
Posted on February 03, 2017 by Scott Eirinberg
Day 2, Morning in Bombay - I'm going to start calling it Bombay instead of Mumbai, because everyone here calls it Bombay.
We started our tour at 5 am to see what our guide calls the underbelly of the city. We went to the fish market (no photos allowed), saw the newspaper merchants, moved to the meat market, the vegetable/fruit market and then finished the morning at the flower market.
While we hadn't eaten anything, our minds were stuffed by the time we returned to our hotel a few hours later.
All photos by my traveling buddy and pro photographer, Alan Shortall.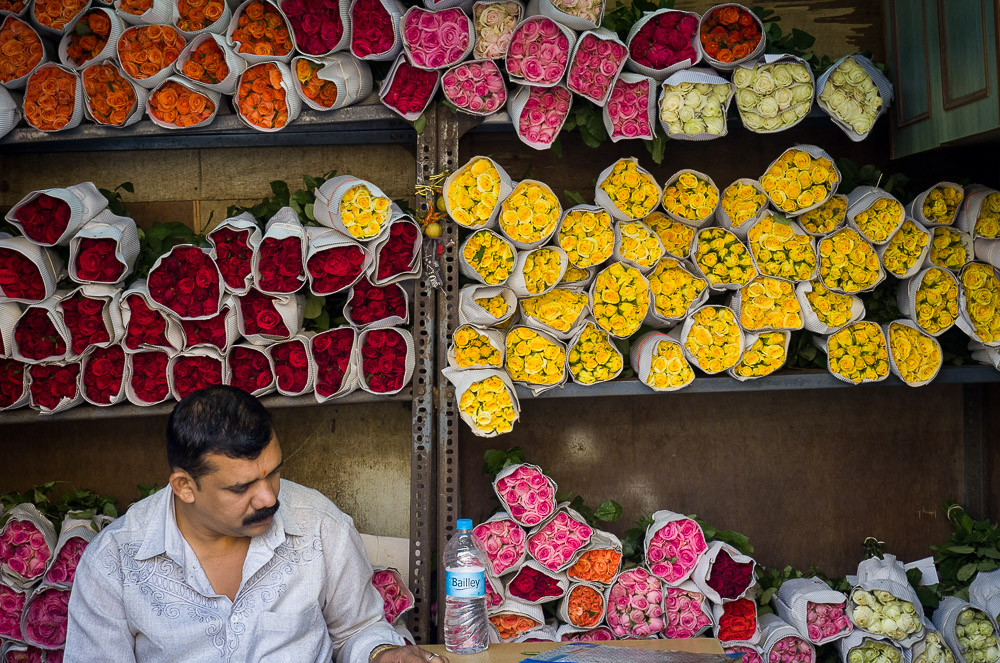 Posts in the Pepper Harvest Trip Series:
The Pepper Harvest Trip Itinerary
Day 1 • Mumbai India • Arrival
Day 1 • Mumbai India
Day 2 • Mumbai India • Morning
Day 2 • Mumbai India • Afternoon
Day 3 • Mumbai India
Day 4, 5 • Visit Divakar • Kannur India
Day 5, 6 • The Pepper Harvest • Wayanad India
Day 7 • The Pepper Harvest • Wayanad India
Day 9 - 12 • Street Photography • Rajasthan India
Day 10 • Rajasthan India • Monkey Mayhem
India Wrap • Some Photos of My Own